Clean Out Services by Elizabeth & Cloves Cleaning
Generally, when people are looking for property clean out services, they are dealing with a mess. Whether you have just purchased a foreclosed home, have a hoarding situation, or have had a death on an estate, you've got your hands full. You're already dealing with logistics and emotions. Let Elizabeth & Cloves Cleaning remove some of the headache by taking care of the clean-out process. Since 1998, Elizabeth & Cloves Cleaning has cleared out local homes, apartments and condos and then cleaned them top to bottom in preparation for new occupants or for sale of the property.
---
Free Estimates
---
Property Clean Outs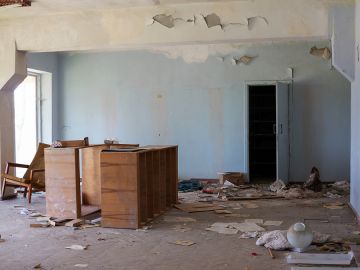 Elizabeth & Cloves Cleaning has the manpower to remove unwanted trash and furniture from the property and the detailed touch to thoroughly clean and sanitize the property. We provide the full range of services for foreclosure clean-outs or cleanouts due to a death. Services provided include:
Removal of trash, furniture, and debris
Carpet and hard floor cleaning
Appliance cleaning (inside and out)
Wall washing
Window cleaning
Kitchen and bathroom sanitization
Junk Removal
Although we don't haul yard waste such as asphalt or concrete, we can handle your interior junk removal. Mattresses, furniture, rugs, and trash will be completely removed from your home or apartment as a part of our total junk removal service. If you are looking for a crew who can get in quick and get it done, call Elizabeth & Cloves Cleaning today at (781) 202-5651. Once all trash and junk are removed, we can also clean and sanitize your building top to bottom. Call for a free quote.
Let Elizabeth & Cloves Cleaning clear out and clean up your property! Great rates.
Foreclosure clean out
Abandoned properties
Apartments and condos
Hoarder clean up
Deaths
Turnover on investment properties
---
FREE Cleaning Quotes By Appointment Only
---